Marion Hatting, Veterinary Surgeon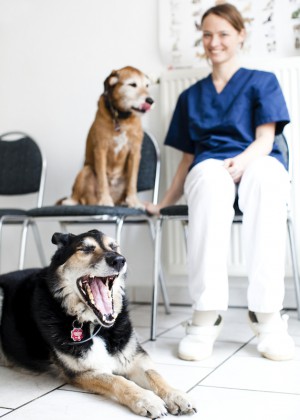 After obtaining my degree in veterinary science in Berlin in 2001, I moved to the UK. I lived in England and Wales for 7 years, gathering experience in small animal medicine and surgery in large practices and clinics. Initially I worked in a mixed practice in Cardiff before going to Staines in England. There I gained the majority of my wide range of surgical skills and veterinary expertise.
Since returning to Berlin in 2009 I am very happy looking after my clients and their beloved pets in our little practice. I constantly thrive to improve my veterinary skills and am especially experienced in Soft Tissue Surgery, Ultrasonography and Herbal Medicine. Soon also in Osteopathy.
Christian Hatting, Veterinary Surgeon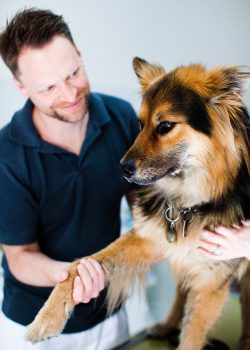 After obtaining my degree in 2001 I also worked in Cardiff and two Veterinary Practices in Surrey and Sussex, where I gathered experiences in Internal and Emergency Veterinary Care. My specialist fields are Internal Veterinary Medicine and Acupuncture. Since November 2015 I can now offer my skills in our own Practice. I am especially experienced in Internal Medicine, Hormonal changes e.g. Diabetes and Thyroid Disease, Ophthalmic conditions, Dental disease, Skin Disease and Acupuncture.
Angelika Schmidt, Veterinary Nurse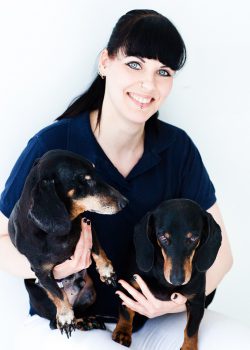 Angelika is part of our team since December 2015 and works with us part time. Sometimes she has her dachshounds Freddy and Theo with her.
Olivia Neumann, Veterinary Nurse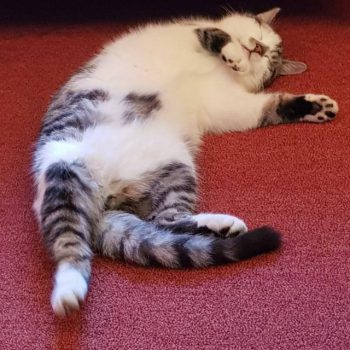 Olivia is with us since July 2017 after finishing her training. We unfortunately have not yet had the chance to take a picture, but her lovely cat is taking her place instead for now.
Nicole Fürst, Trainee Veterinary Nurse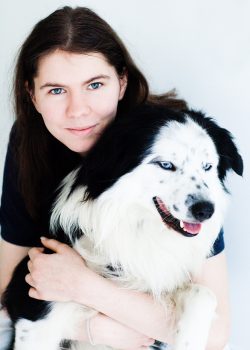 Nicole has started to gather experince with us in 2016 and started her training the same year. She hopes to finish her exams to become a Veterinary Nurse in February 2019.
Dr.Martina Habicht- Veterinary Surgeon, Additional Veterinary Surgeons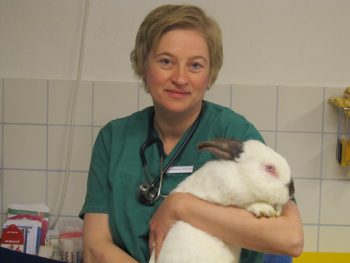 Dr. Habicht steps in when we are on holiday. We are very glad to have her in our practice with all her experience and loving care.